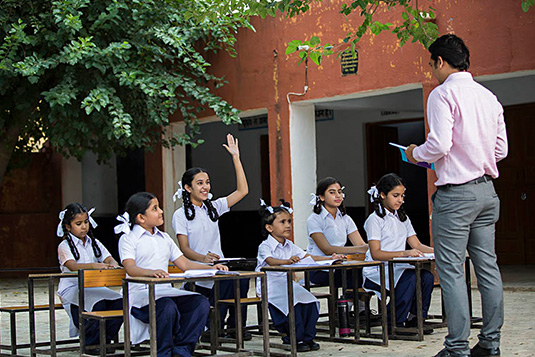 Courses : BTC (D.El.Ed) | College Code – 350016
We, at Mahatma Degree College, are located at Meja Prayagraj. We, one of the best colleges in Uttar Pradesh, offers the Teacher Education Program that leads to the Diploma in Elementary Education (D.El.Ed). Our institute aims to prepare teachers who are able to gradually estimate and advance their skills.

This college is a part of Chitravansham Group of College and is managed by Chitravansham Society that offers a 2-year elementary Diploma Program for the employment of a teacher in Government Primary Schools D.El.ED. The staff members are highly certified and experienced whose goal is to deliver you the best education. The minimum eligibility criteria to apply for the admission is mentioned below:

a. For the admission procedure, you have to follow the SCERT guidelines released by the government of Uttar Pradesh.
b. The minimum qualification required is a graduation degree from the recognized university or equivalent qualification.

With Mahatma Degree College, you will be able to boost the educational qualities, skills and new teaching methods. You will get a chance to gain the knowledge and skills from industry experts and faculty members. You will get all the benefits and advanced learning methods that help you in becoming an expert so that you are easily able to teach further. With smart classes and e-learning, our teaching method is very effective for all the students.

The scope of the Diploma in Elementary Education (D.El.Ed) is very vast because it is a job-oriented course that provides you the opportunities in government schools in India. After qualifying this course, you will be easily able to settle your career as a primary teaching and easily able to make it secure.

Our college aims to help each of our students to get their dream job. The placement of the Chitravansham group of college has excellent records as our placement cell handles the placement of all the students studying with us. It is your choice to work in the public sector or private sector as this course provides you this opportunity. And we make sure that our students will get more success in their life by serving their best in the industry. The candidates can apply in Private schools, nursery, Daycare centers, Government schools, online educators, Coaching centers, and a lot more.