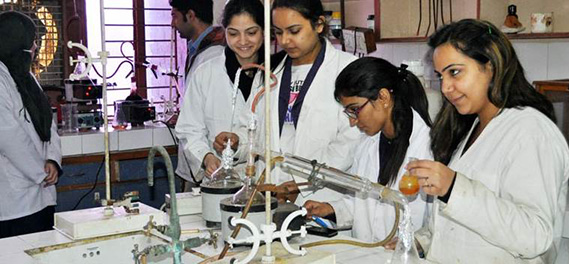 Courses : D PHARMA | College Code – 4082 Maharishi College of Pharmacy is a college located in Bharwari- Kaushabmi, Uttar Pradesh, India and one of the best pharmacy college in the Allahabad region. This college is a part of Chitravansham Group of College and is managed by Chitravansham Society with an aim of delivering the educational support for the underprivileged area. The faculty members are highly qualified in B.Pharma and M.Pharma, skilled, and experienced that provides the best education to the students.

The Maharishi College of Pharmacy is highly equipped with all the labs, workshops and other devices. The government provides scholarships to our students from all categories and those students who are very poor get free of cost education from us. We offer the D.Pharma Diploma course and course of B.Pharma and strive to change the face of technical Training and education. The course duration of D.Pharma is 2 years and the duration of B.Pharma is 4 years. The student needs to pass the eligibility criteria of any of the following with PCM or PCB.

a. 10+2 examination in science
b. Intermediate examination in Science.

The Chitravansham Society has some of the most talented and dedicated thought leaders who come from the best institutions across the globe. By studying in the Chitravasham group of college, you'll be encouraged to challenge yourself and your way of thinking. You will get more practical knowledge as we provide you live projects for working.

The scope of the D.Pharma and B.Pharma course is increasing day by day due to which it becomes the trending course. The job opportunities in this field are huge. In order to open a medical store, it is essential for you to have a diploma or a degree. Whether it is the public sector or private sector, a huge number of jobs are available in the pharma sector. For a D.Pharma diploma holder and B.Pharma degree holder, there is a large variety of job opportunities such as analytical chemist; drug therapist; pharmacist; research officer, and a lot more.

The Maharishi College of Pharmacy provides the job oriented courses of D.Pharma and B.Pharma. The demand for this course is very huge due to which we ensure that our students will learn all the techniques and strategies and get a huge success. We provide the courses in such a way that help the students in taking their career forward. The graduates are instantly placed in the Govt. hospitals, CHC-PHC hospitals, private hospitals and medical shops.